AUTONOMOUS GROUNDS MAINTENANCE DEMO DAY
TURF TANK LINE MARKING ROBOT & AMS ROBOTICS LAWN MOWERS
Join us and see live how you can optimise your grounds maintenance with fully autonomous solutions for grass cutting and line marking!
Tuesday, 28 September, 10 am - 2 pm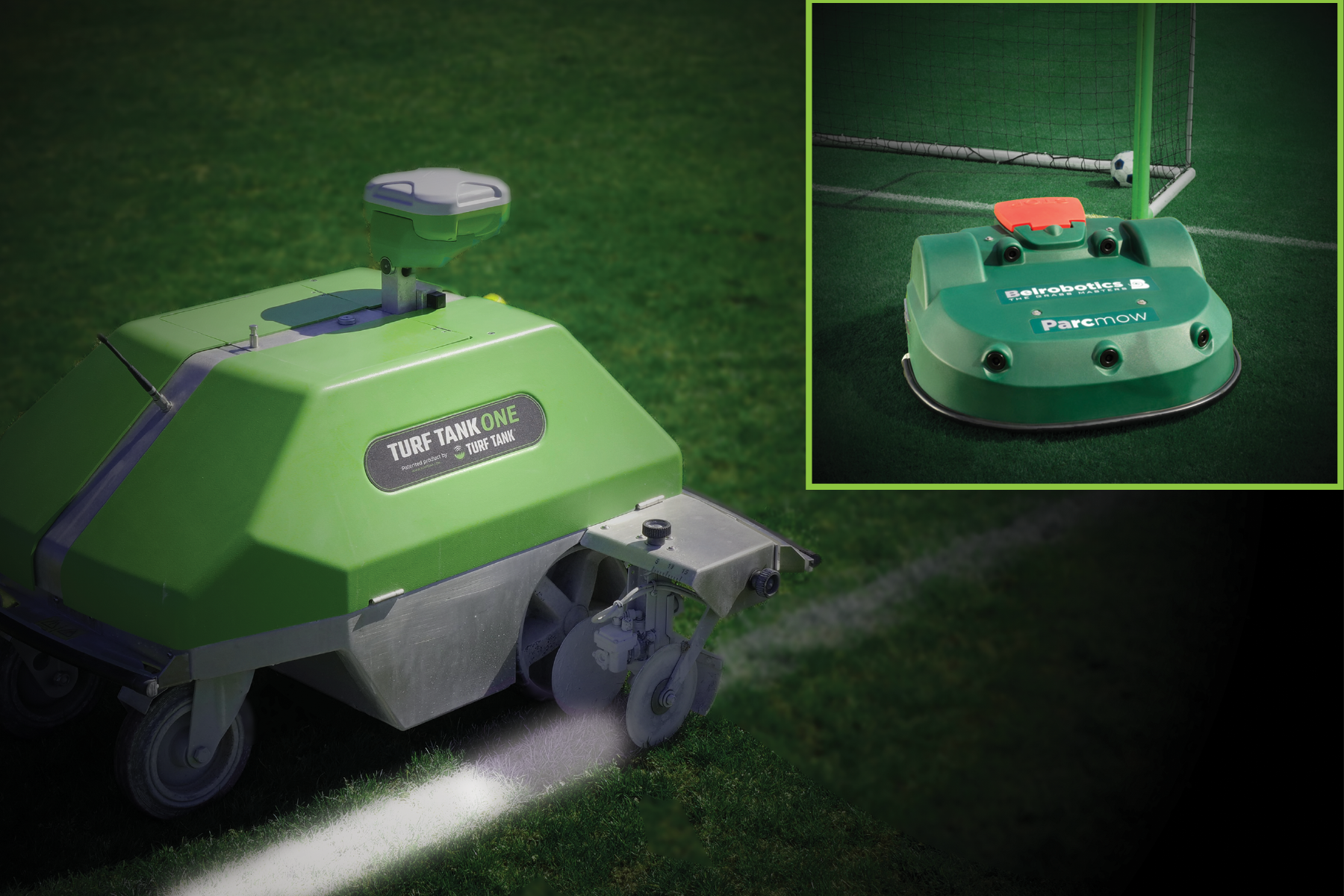 ROBOT DEMO
See live how a line marking robot and robotic lawn mowers could save you time and money
GAMES & PRIZES
Goodie bags, contests and prizes!
As soon as it started marking I was like "Wow, this is brilliant". It's very, very accurate and every time it goes out it is spot on, every time. It's very simple to use and it saves us a hell of a lot of time: It gives us time to do any of the other jobs that we need to do, the machine can look after itself.
With the traditional way of marking pitches there was a lot of time wasted. We marked five rugby pitches, which would have taken two members of our staff three to four days. With the robot, we've done that in an afternoon, and to the standard that it's done. It's revolutionary!
Join us and see why so many organizations switched to robotic line marking!